IT Outsourcing Services
Integrated solutions for your all IT functions. Our experts deliver cost-effective services
using latest strategies and tools to keep you competitive and ahead.
Does your organization spend BIG on IT Services? Then Zeltis Infotech helps you to save cost up to 45% of your total IT expenditure with ZERO compromises in service quality. Zeltis Infotech has a value based process for software services that guaranteeing high quality work at half the cost.
Being your IT outscoring partner, we offer a wide range of services that include Custom Web Development, mobile applications, Enterprise Applications, Web Portals, Mobile APPs, Social Networking APPs, ERP, CRM, Big Data, Cloud Computing and Digital marketing startups, SMEs and Enterprise businesses.
Outsourcing Benefits @ India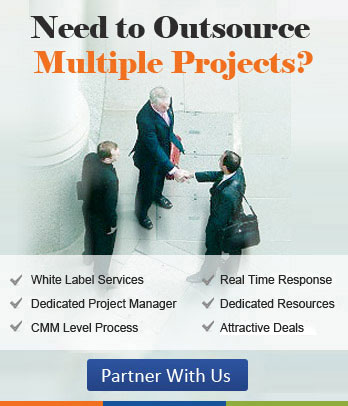 Focus on the core business operations.
Offshore outscoring helps to reduce IT Operation cost up to 45%.
Gaining additional pace in providing complete services to customers by providing a framework through outsourcing.
IT Outsourcing is cost-effectiveness, quicker turnaround times and minimizing customer attrition through offshore outsourcing.
Building confidence in organizations to venture into the new area of business.
The gain pool of talented certified and experienced IT professionals.
Our Outsourcing Solutions
Why Should You Work With Zeltis Infotech
Industry Expertise:

We offer a variety of flavors to suit your specific core business needs with scalable solutions and flexibility of customization.

Intelligent Reporting:

Boardroom level quality reports are generated to assess the efficacy of organizational processes being undertaken.

Efficient Project Management:

Our automated solutions make the processes efficient and less susceptible to human errors.

Data Security:

Business-critical data is well-protected with security layers and privileged access checks.
1200+ Satisfied Clients across Diverse Business Verticals.
Strong Technology Competency.
Seamless Communication.
80+ Top rated, experienced, certified professionals.
Global Operations in 35+ Countries.
Flexible Engagement Models.
State of the Art IT infrastructure.
Strive day in and out to meet client's satisfaction.
Competitive in cost while ZERO compromise in Quality.
Zeltis Infotech team work very hard to make each and every concept design or website look elegant, award winning and user-friendly as per industry standard
Matthew Arraiza
Solutions Advisor - Servers Australia, NSW, Australia
Excellent contractor that you can rely on for web development and other related expertise. They are focused on qualities, and the work outcome that you will receive simply shows that. W ....
Ezzat
Petaling Jaya, Malaysia
Extremely professional, courteous and flexible. I changed my plans on several occasions and the Zeltis Infotech team were happy to embrace them at no charge with little delay. I am already work ....
James Grant
Publisher at Mexican eBooks, Calgary, Alberta, Canada
The guys were good at their job in doing my social media management
Sanga Quamina
37 Straton Road, Romford
Excellent work turned around in an extremely timely and efficient manner. I will definitely look to re-hire Subhankit and team on future projects.
Andrew O'Connor
Level 1, 502 Hay Street, Subiaco
great team to work with - Knowledgeable and courteous. Imran
Imran Nizami
380 Macpherson Ave #337, Toronto
Great to work with. I would definitely recommend, and would rehire.
Claude Ledbetter
2418 Francis Ferry Rd. McMinnville TN. USA
Good job from Zeltis Infotech ! They have proven themselves as one of the leading web development companies in the industry. I would like to take this opportunity to thank my project handler, G ....
Jimmy Sang
Blk 155, Bedok North Road
You've been doing a fantastic job guys. Have sound understanding to cope with the user requirements. Always easy to approach and open to suggestions. Dedicated to meet deadlines. Woul ....
Chitsimran Virk
6/136 Chalmers St, Surry Hills NSW 2010
Fantastic experience. I would highly recommend this team to anybody serious about getting things done. Looking forward to continuing to work with them.
Hardeep Johar
12804 Raymer Street
Chirag and team assisted with our marketing projects well. They provided a weekly report on job progress and was always attentive to our questions. We didn't get to set up auto-webinar ....
Keeny Lee
Zuccoli, Northern Territory
Good team to work with. Not exactly the right fit but they worked very hard for us and adhered to deadlines. Our project manager always made himself available.
Natasha Faith
Greater London
A job well done by Zeltis Infotech! always a pleasure working with Jeet, Deepak Vineet and the rest of their impressive technical and business staff. looking forward to many more projects toget ....
Five Star Rating
Zhen Zhang
121 king street sydney New south wales 2000
Great team to work with. Very well rounded in desktop and mobile site creation, SEO, SMO, Google Ads & PPC as well as troubleshooting. We are also now starting to build our relationship ....
Luis Peralta
101 Brickell Avenue
Rohit delivered a good work in this project.
Charles tjokro
344 Bulwara Road, Sydney
The best experience I have had on upwork. Ashutosh worked with me to document every possible detail of my platform. The resulting document will allow me to have the project built out ex ....
Micah Olson
105 S State Street #411, Orem
One of the best experiences we've ever had on a project like this.
Nathan Kauffman
Walworth, Wisconsin
Excellent and honest team to work with....Will definitely work with them in the future.
Robert Tracht
11 –Piso 10 Izquierda, Paseo de Eduardo Dato
completed project on time ,will re-hire
Anna Aizenberg
5 Revere Drive, Northbrook
He was always avalable
Dalia Halfon
Haegoz st. Beit Herut
Thanks for your help.
Sean McLean
4574 Valley Pkwy. Suite M, Smyrna
Excellent work all around. We created a sophisticated financial browser-based trading interface and it really worked out well. Thanks for all the amazing work!
Eric Hanna
2120 W. Erie St, Chicago, IL
Nitin and his team were invaluable in helping plan and execute an application for financial trading. Great attention to detail. He ran with the project and pushed harder than any/all te ....
Eric Hanna
2120 W. Erie St, Chicago, IL
We had an excellent engagement and I look forward to working with this team again! They completed everything on the very long list of items created during planning.
Eric Hanna
2120 W. Erie St, Chicago, IL
Sudipto and the team always deliver a quality experience. Technical skills are excellent and attention to detail.
Carlo Peratoner
9450 SW Gemini Drive #24425, Beaverton, OR 97008, United States
Would use them again. Great communication. Thank you guys!
Justin Colombo
644 Finch Avenue East, Toronto
Five Star Rating
Doctor Cassama
179 Strathaven Circle - SW, Calgary
Thank you for your support on this project.
Leon Louyun
Yonghe Building, Chaoyang, Beijing
Good job just don't think this was the right fit. Thanks
Alec Littlejohn
103 terraview crescent, Guelph
Thanks for again providing great work.
Berith Vange Heinzl
Fruel�kke 201, Aabenraa
Thanks for again providing great work.
Berith Vange Heinzl
Fruel�kke 201, Aabenraa
Happy with the work
Bill Salouris
Level 6 Challis House, 4 Martin Place Sydney, NSW Australia 2000
110% satisfied - great communication and adherence to best-practices, reporting, and deadlines. Am keeping them ongoing on several of our team's many projects.
Nathan Kauffman
Walworth, Wisconsin
Been a fantastic journey, very pleased and satisfied, right from start to finish. Everything has been taken on well and changes made accordingly, highly recommend
Naveed Farhmand
59 WoodBank Drive, Gleneden
Five Star Feedback
Anna Aizenberg
5 Revere Drive, Northbrook, Chicago
Great job guys, thank you.
Petr Pacholik
Divisovska 5/2310, Praha, Prague
They are showing great results on Google. Thanks Manish, keep up the good work.
Imran Nizami
380 Macpherson Ave #337, Toronto
Thanks so much for the changes, All works well.Thank you
Naveed Farhmand
59 WoodBank Drive, Gleneden, Auckland
Continued highly professional job from the team. Glad to still be working with them
Wayne Hazle
1349 Ruberta Ave. Glendale
Another great project completed with this team.
Annette Sturt
99 Broadmeadow Road Broadmeadow, NSW, 2292 PO Box 104 Waratah, NSW
Zeltis Infotech team is really supportive and professional.
Azzam Sheer
Dubai Silicon Oasis
Thanks for again providing great work.
Berith Vange Heinzl
Fruel�kke 201, Aabenraa
Five Star Feedback
Bill Salouris
Level 6 Challis House, 4 Martin Place Sydney, NSW Australia 2000
Really really happy with the service and the quality of work we get with the Zeltis Infotech development team.
Bryan Strain
10011 South Centennial Parkway # 505
Great communication and quality delivery. Very good team to work with.
Carlo Peratoner
9450 SW Gemini Drive #24425, Beaverton, OR 97008, United States
Was great working with them, great insight and experienced.
chi michael
3 Segun Kujore Street, CMD Road,Magodo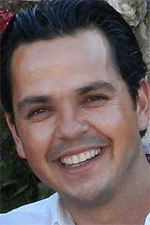 Working with Zeltis Infotech on website design has been the perfect relationship for more than 1 1/2 years now, costs are always as promised, the work process is always fluid and moving forward ....
Dejan S. Vojnovic
Founder - Restsearch Ltd., Atlanta, USA
This company was greatEven though I delayed getting them the infomration they needed they kept on me to get it and in a polite wayThey have done and are doing a great job
Robert Sheinbein
Owner, EZD Consulting Inc, Toronto, Canada
Zeltis Infotech worked with me on a fixed price web platform development for a startup company that offers a marketplace for musicians and media talent. The project was quite ambitious and incl ....
Mike Constable
Owner - Muology Ltd. Chester, UK
Zeltis Infotech has provided a professional and cost effective product that is of the highest class. I currently have 2 other projects with them and highly recommend their services.
Rodney Bartley
Owner, National Products Fulfilment, NSW, Australia
Very happy with Zeltis Infotech through my experience with them over the last few months and I look forward to working with them in the future.
Josh Rancchod
Gold Coast, QLD, Australia
The Zeltis Infotech team did an excellent job revamping our SEO unfriendly website into a modern more user friendly site that will achieve our SEO goals. Their addition of wordpress to our site ....
Erik Fleming
President/CEO at Diverse Optics Inc., CA, USA
Zeltis Infotech have engaged in a very complicated development and performed very well, adding value and being a good communicator and developer. Changes were allowed during the project without ....
Brian Merritt
Principal Consultant at 2111 Consulting, London, UK
I would never hire anyone else to do a project except Zeltis Infotech. If you are lucky enough to work with Munesh you will understand. Make sure you ask for him. Also they worked faster then I ....
Philip Tomich
President Freight Rate Pro, Miami, USA
I have been working with Zeltis Infotech now for more than 3 year and I am extremely pleased with their performance. I can confidently say that they are my personal favourite.
Juerg Suter
Owner - OCC Switzerland, Zurich, Switzerland
We have been working with Zeltis Infotech for over 2 years now and I can definitely say that they are a great solution for PHP programming tasks when you want something done well and for a good ....
Dave Ben-Nun
CEO Prescience Online, Austin, USA
Thank you so much for your excellent wisdown and wonderful service. I have rarely worked with a company that was so responsive. I received continuous updates and the work was always exc ....
Michele Steele
Realtor at RE/MAX Direct, Florida, USA
Zeltis Infotech did a wonderful job taking our website ranking and improving our results on over 50+ keywords. The team did an impeccable job, and was able to adjust and adapt to even the most ....
Andre Janus
CEO, Cristaux International, Chicago, USA
I have been using providers over Elance for years and have done thousands of dollars of work over Elance with providers from all over the world. I can honestly say that Zeltis Infotech has been ....
Werner Geyser
Cape Town, Western Cape, South Africa
Zeltis Infotech Technologies exceeded my expectations. The project manager worked closely with me to refine the scope of work. The development team added additional resources to meet our projec ....
Chris Cheek
Owner CMC Interactive, Minnesota, USA
Zeltis Infotech have demonstrated a good handling of my project requirements being able to handle most requests quite easily. This has been my first project with them and I will likely be using ....
Toby Hone
Managing Member - AfriSeek, Johannesburg, South Africa
I enjoyed working with Zeltis Infotech on this project. Their very strong team were always, honest, transparent, responsive and knowledgeable about the topics and challenges of the day. I look ....
Kevin Kelly
Founder Kevin Kelly Unlimited, Galway, Ireland
Zeltis Infotech delivered as promised! Their team provided a complete SEO analysis and developed a plan for organic growth within rankings. I would recommend their services to companies looking ....
Steve Lyerly
Vice President Team Merrill Corporation, North Carolina, USA
Zeltis Infotech is very professional and knows their craft. They have played a big role in the company\'s online presence.
AJ Mihrzad
Author at OnlineSuperCoach.com, New York, USA
I am very pleased to have connected with the team at Zeltis Infotech. At first I was worried about giving this responsibility to a third party, but the Zeltis Infotech team quickly put me at ease. They ....
Glenn Dickstein
CEO NeighborhoodTrainer.com, New York, USA
A short while ago we decided to have our corporate website redesigned. We came across Zeltis Infotech and as our first contact was very professional, we decided to assign the project to them. I ....
Stephan Stoeber
CEO at Formel Fun AG, Zurich, Switzerland
The project manager was very responsive and knew his material well. He definitely did everything in his power to deliver a great product. I am pleasantly surprised at having found this ....
Dustin Radin
Director - Online Visibility, Inc., Miami, USA
Zeltis Infotech Studio has gone above and beyond the call of duty on this one. Despite a major time difference between us, Zeltis Infotech Studios would stay late just to work on our project. They were ....
Brian Lightner
Co-Founder at NXT Level PC, Kentucky, USA
Working with Zeltis Infotech has been a pleasure. No matter the number of questions, this team of professionals always answered us patiently. We plan to use Zeltis Infotech for all of our future projec ....
Yoni Gad
Owner - Element Locksmith LLC, Washington, USA
We have used Zeltis Infotech for several years now. We are satisfied with the work and were particularly pleased with the latest work. They made a good suggestion to create an automatic data up ....
Brian Fisher
Founder at Qualitas Flash Drives, San Francisco, USA
The company had very good communication skills and adhered to their original estimate of the project even though their original estimate was not aligned with the project scope. Their em ....
Rodney Cruce
COO at On Point Saliency, Georgia, USA
Zeltis Infotech was great to work with on this project. Their SEO strategies incorporated a variety of rank building techniques. We received weekly and monthly status reports, work reports, and ....
Chris Cheek
Owner CMC Interactive, Minnesota, USA
I demand attention to detail for our designs and Zeltis Infotech did a great job with this project. They worked to make everything just right and completed the requests I asked according to spe ....
Dustin Radin
Director - Online Visibility, Inc., Miami, USA
It was a great pleasure working with Zeltis Infotech. Our working relationship turned out a great success better than expected. Zeltis Infotech is willing to go extra miles for developing a better prod ....
Jerry Zhu
Co-Founder Houssmax Realty Marketing Ltd., WA, USA
My name is Regina D. Braggs and I am the CEO of Applause Network TV. Applause Network TV is an internet television network featuring live shows and videos. The website existed for 2 y ....
Regina D. Braggs
CEO Applause Network TV, New York, USA
I'm very happy to have found the Zeltis Infotech company through Elance! Zeltis Infotech team has realized a good job.
Virginie Benichou
Founder Light-angel.nl, Amsterdam, Netherlands
Overall I am very pleased with how the website has turned out. Amit & Gyan have been great to work with throughout the project.In the early stages of the project I was a bit concerned a ....
Steven Rankin
Architect at Symtech International, NSW, Australia
I have worked with Zeltis Infotech in the development of an iOS App. It has been a pleasure to work with Naveen and his team. They commited to deliever the best possible in a very limited time ....
Jaime Farres Rocabert
Co-Founder & COO en 21 Buttons, Barcelona, Spain
This is my first time working with a freelancer and my experience was phenomenal with this team. I liked the flexibility and professionalism exhibited by this great team which build our ....
Gus Chihaba
President Samaritan, Dallas, USA
I am glad to have Zeltis Infotech as a resource. They are very knowledgeable in all aspects of SharePoint.
Allen Ervin
Sr SharePoint Consultant Voya Financial, Georgia, USA
This was an amazing process and I will continue to collaborate with them in the future. I will recommend the organization to anybody.
Werner Mertz
SAP Banking Functional Architect, Sydney, Australia
Hands down, I will recommend Zeltis Infotech. They have performed above my own expectations and provided some expert advises that tremendously enhanced my platform. They have full understanding ....
Fabien W. Edjou
Founder & CEO at LeanServ, LLC, Wisconsin, United States
Very reliable and extremely responsive to multiple tasks. Speed of communication, accuracy, reasonable price. What more could you ask for? Prateek and his guys have really been invaluab ....
Abraham Melles
President Crystal Parking, Washington, United States
I am so impressed with the work the team at Zeltis Infotech has done for me. I cannot recommended them more. I am a very very picky client and know exactly what I want, and Zeltis Infotech delivered ju ....
Sophie Gray
Owner - WayOfGray, Alberta, Canada
Zeltis Infotech did a fantastic job for us on the first phase of this project. We score them 5 out of 5 on every element of the job and would recommend them highly. We have already appointed th ....
Stuart Harris
Founder litigator.co.za, Sandton, South Africa
It was such a great pleasure working with Zeltis Infotech on this project. He was knowledgeable, articulate, precise and was able to suggest alternatives in the stickiest of situations. He has ....
Dipak Chatterjee
President OperationIT, New York, USA
Zeltis Infotech was a great company to have work for me. Their limitless capabilities for my vision became exceedingly helpful throughout the process of building my site. There were also very f ....
Devlin Hogans
Communications Specialist UnitedHealth Group, Iowa, USA
Zeltis Infotech Technologies has worked with us to create a very complex web based application. They have been most accommodating and have provided vital suggestions during the development stag ....
Guleed Abokor
Manager Echo Managed Services, England, UK
Zeltis Infotech was very professional and patient with us on all the changes that were made along the way in this project. It just took longer that we anticipated. Overall they are a great comp ....
Valerie Holamon
Business Development Director - Genea (CRE), Texas, USA
I like Zeltis Infotech i will definitively recommend them, there customer service is great they have great team of experts in development, i will suggest that the company needs to have options ....
Ariel D
Founder Mariachi Social, USA
This was a challenging project that benefitted greatly from the project manager I was working with. I would definitely seek him out for further projects with Zeltis Infotech. I think the PM mak ....
Alan Timms
Digital Strategist - IVolution Consulting, Adelaide, Australia
Very pleased with our working relationship on this project. Particularly valued the input of new ideas and suggestions for improvement. Not being a technical person, it was helpful to h ....
Elaine Gold
Director - Silatech, Hertfordshire, UK
I have been working with Zeltis Infotech for a few months on an e-learning platform and plan to continue work with them on this project and potentially a couple others. My biggest recommendatio ....
Jared Firth
Founder - Worldwide English Services, Russia
Convert your App Idea into a Profitable Business?
Let's Talk